I had a great evening under twilit stars – and frequent, seemingly aimless helicopters –  with The Inner Loop, a monthly DC reading series for poetry, fiction and non-fiction writers, at Colony Club. The headliner was Jennifer Atkinson, a poet drawn to human disaster, with readings by Joel Goldberg, Matthew Moniz, Alyssa Oursler, Alex Aronovich, Peg Alford Pursell, Alan C. Page, Leila Rafei and Sam Mahone.
Standing room only!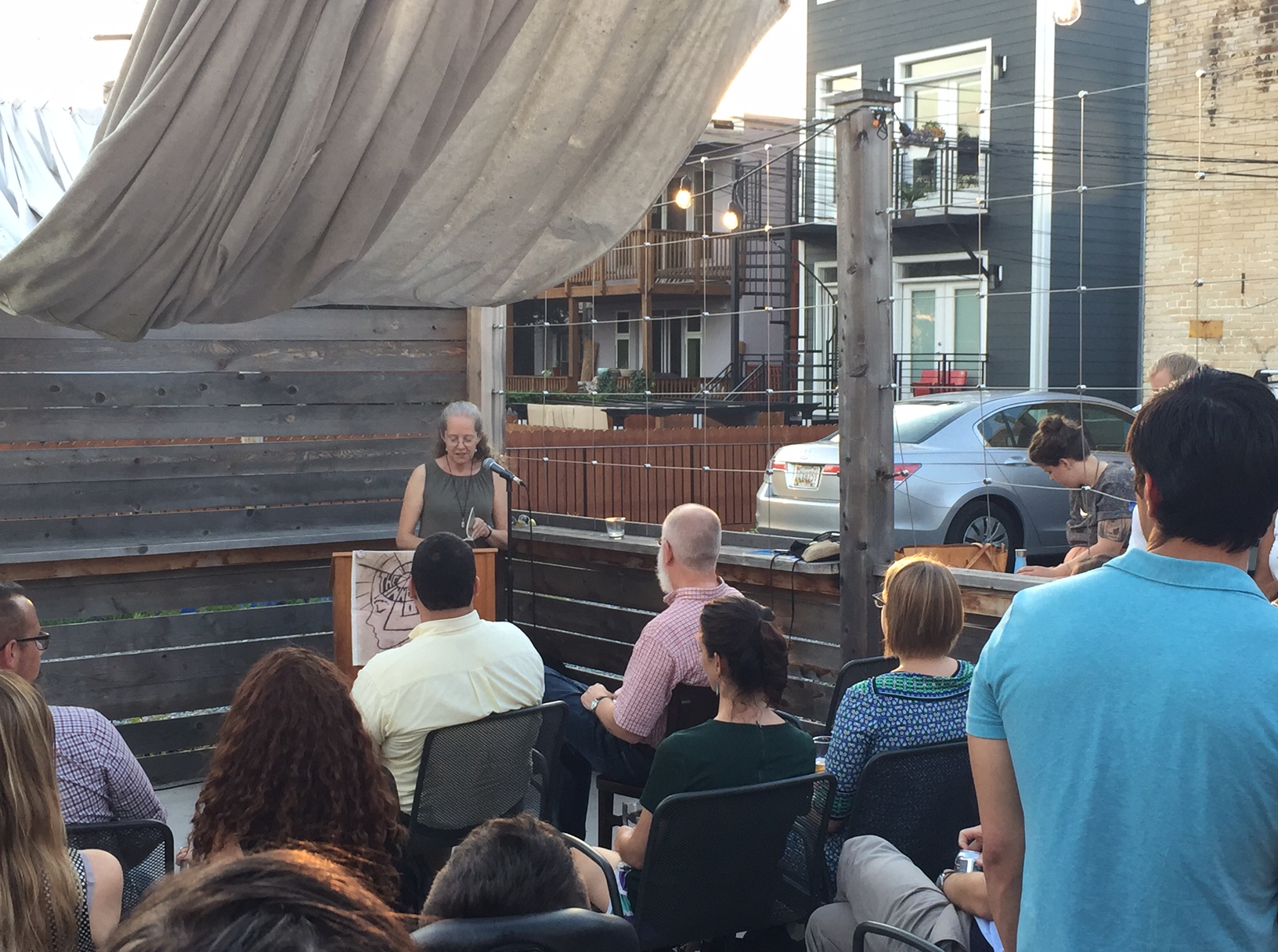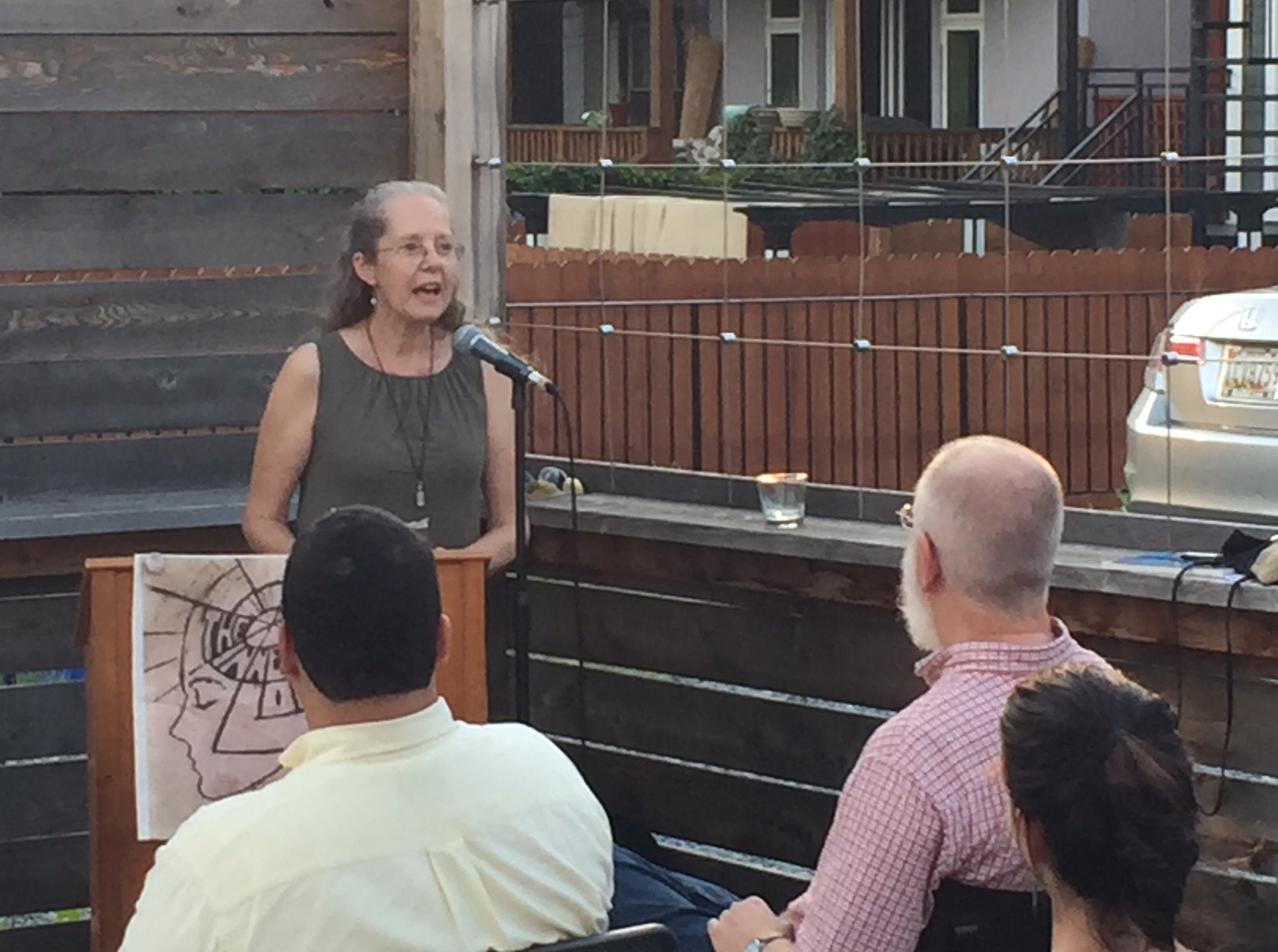 I'm firmly in the camp that writing is an art for the ear. Studying other languages' poetry let me hear the latent music in my own writing. I always want my work to sound good aloud and I love to hear other authors reading. It's a happy time for this viewpoint, with the growing market, and quality, of podcasts and audiobooks. I'll be fascinated to see how English prose style changes for a world where most of it is heard not read. (Prediction? Dialogue tags will lose "said.")
The evening had a warm, friendly feel. I talked shop with other writers, books with readers. A writing event is quieter than a band, with no dancing or chatter and surprisingly little phone use other than recording videos. The vibe remains casual and attentive. Even for the writers – 5 minutes, and you're back in the audience.
There will be a bigger market for these. Already the Moth series has spread to live events in several cities. Reading for performance will be the new penmanship.